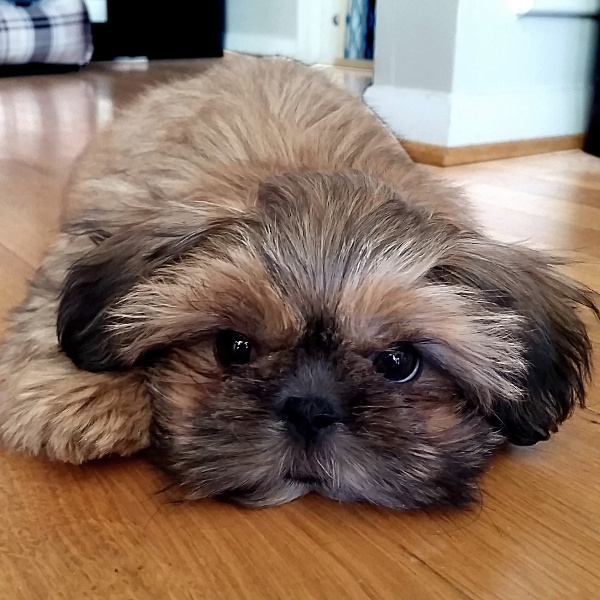 Guster (Gus) "Jingle Bells" White resides with Laura and William in Charlottesville, VA. While not related, he hails from the same excellent breeder (Glory Ridge) as Pebbles and BamBam.
Born November 16, 2016 in Warsaw, Missouri
Arrived in Charlottesville January 20, 2017
An energetic, mischievous Shih Tzu puppy
Gus has his own website at GusterJB.com – check it out!