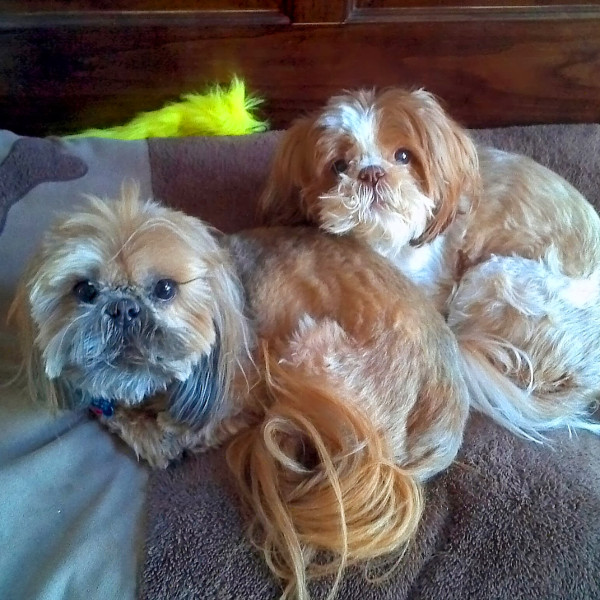 Pebbles and BamBam were sister and brother (respectively; same litter) Shih Tzu and were a part of our family from 2000 until 2018. Even though they grew old, we always called them puppies. Sadly BamBam passed away at age 18 on May 25th and Pebbles 7 months later on December 28th. We will always remember them fondly.
Shih Tzu puppies born May 20, 2000
Bred in Missouri at Glory Ridge
BamBam died on May 25, 2018 and Pebbles on December 28, 2018.
They are missed and will always be fondly remembered.